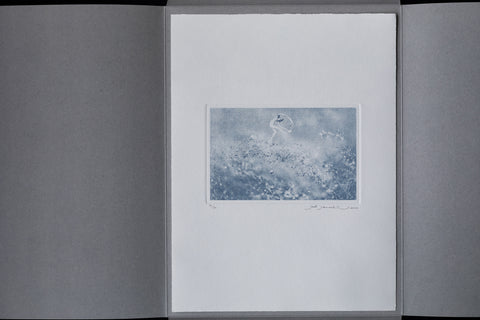 Yoko Yamashita Original Print I Special Edition
This is a special edition that contains an original print based on Chapter V of " Prose for a Foreign Woman " published by Edition Irene, accompanied by a special paper with a printed translation, and stored in a tattoo paper case and a tubular belt.
Limited to 30 copies with edition number.
If you want to see the real thing, you can see it in our gallery room in Nishiogikubo, Tokyo, so please make a reservation here .
This product will take about 3 weeks from order to delivery. Please note.